Capabilities
Finishing In-House
Qualitas Industries provides a number of different finishes to meet your specifications. We control quality, cost and timelines by keeping everything in-house.
Our professional staff are familiar with and specialize in a wide variety of mil-spec finishes.
Anodizing
Our anodizing takes place in-house so we can deliver premium parts to our clients. Qualitas Industries offers both Type 2 Clear and Black anodizing. We can handle pieces up to 59″ long.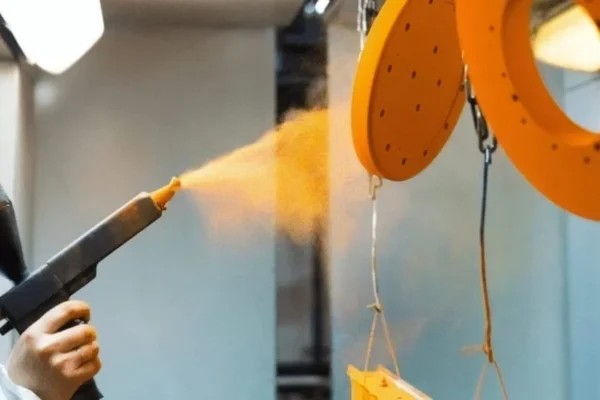 Powder Coating
Powder coating delivers a tough, thick finish that is more durable than regular paint. Qualitas Industries is capable of powder coating parts up to 6′ x 8′ x 6′.
Wet Painting
Wet painting is a low-cost surface treatment method for metal and non-metal components or parts of almost any shape. Wet paint is frequently used for the commercial, medical, aerospace, and defense industries.
Passivation
Passivation is used to prevent corrosion, so your parts last for longer.
Chem-Film
Chem Film is used to protect aluminium and other metals from rust and corrosion.
Sandblasting
We use sandblasting where appropriate to deliver the ideal finish on parts.
Heat Treatment
Qualitas parts and components can be heat treated to meet your requirements.
Antimicrobial
These coatings provide corrosion protection that is ideal for hospitals, public transit, restaurants, park and playground structures, water treatment plants, food service packaging equipment, and pharmaceutical labs.